What ever your level or what ever your experience, I will provide a level of tuition to help you progress your game.

The available equipment includes indoor golf simulator for both indoor training or tuition and for acquiring accurate details and distances for all parts of your game. Science and Motion putt lab to analyse your putting stroke to improve your consistency on the greens. Trackman for measuring all aspects of the club motion, ball contact and resulting ball flight.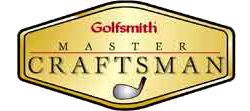 Any aspects of custom built clubs or repairs can be accommodated whether it be for a new driver, a putter, wedges or a whole new set of custom fitted clubs, we can accommodate every need.
Unique methods – Amazing results
Park Golf Academy is Bornholm's top training academy. With a complete approach to teaching along with the latest equipment and swing & ball flight analysis, the results gained will provide long lasting improvements to your game.
If you're after the most complete approach to golf tuition during your visit to Bornholm, come and find us at Nexø Golf Klub.